Take care of adult skin
Adult skin must be maintained to preserve its beauty. Daily washing with overly aggressive hygiene products can irritate the skin and make it dry and uncomfortable. Natural ingredients contain all the elements to gently cleanse and nourish the skin.
Washing
The key ingredient of a shower gel is the surfactant. Often used in combination, these molecules are composed of two parts: a lipophilic part, which will bind to the fatty elements of the skin, and a hydrophilic part which likes water. The role of surfactants is to capture impurities and dirt present on the skin (thanks to their lipophilic part) so that they are removed during rinsing (thanks to their hydrophilic part).
Due to their nature, surfactants therefore have the ability to bind to the lipids of the skin by their lipophilic part. The most aggressive surfactants (such as sodium laureth sulfate, sodium lauryl sulfate, ammonium lauryl sulfate) will bind very strongly to skin lipids along with dirt. After cleansing, the skin will have lost a large part of these lipids, which are removed along with the dirt after rinsing. Used repeatedly daily, shower gels containing aggressive surfactants will, by eliminating lipids, increase skin permeability and cause skin dryness or even serious irritations such as contact dermatitis.
It is therefore recommended to choose for daily hygiene products containing mild surfactants such as coco glucoside, caprylyl/capryl glucoside or disodium lauryl sulfosuccinate. These surfactants are composed of fatty acids derived from plants, linked to sugars or amino acids. Once applied, they are likely to be cleaved by enzymes from the skin to release fatty acids that will strengthen the skin barrier on the one hand, and sugars or amino acids that will help preserve skin hydration on the other.
Thus, the use of gentle surfactants allows a gentle cleansing of the skin without removing too much lipids and even bringing lipids that are missing to the epidermis, thus improving its hydration.
The case of soap
The skin surface is an acidic environment, with a pH between 4 and 5. This acid mantle is an essential parameter of skin health because it allows symbiosis with the skin microbiota.
It is therefore important that the products used daily have an acid pH close to that of an adult skin (pH 4-5) in order to preserve the acid mantle. Thus, the use of soap is not recommended for dry and fragile skin, because in addition to its alkaline pH (pH 9) it removes 93% of the lipids from the skin1, which promotes its drying.
The care
To have a well hydrated skin, choosing the right shower gel is only the first step. Dry skin can be soothed, nourished and moisturized with many effectively formulated natural ingredients, whether in the form of a body lotion or a body oil, ideal for massage.
Plant oils and butters, due to their composition very rich in complex and unsaponifiable fatty acids, will nourish the skin after application by strengthening the composition of inter-corneocyte cement and hydrolipidic film. Thanks to their richness in unsaturated fatty acids, vegetable oils and butters will also repair the skin, in particular thanks to the linoleic acid supply (read : The benefits of vegetable oils to moisturize the skin).
Other natural ingredients are also interesting for daily skin care, for example aloe vera known for its moisturizing properties, chamomile floral water with soothing properties, as well as honey which has antiseptic and regenerating properties.

Discover our products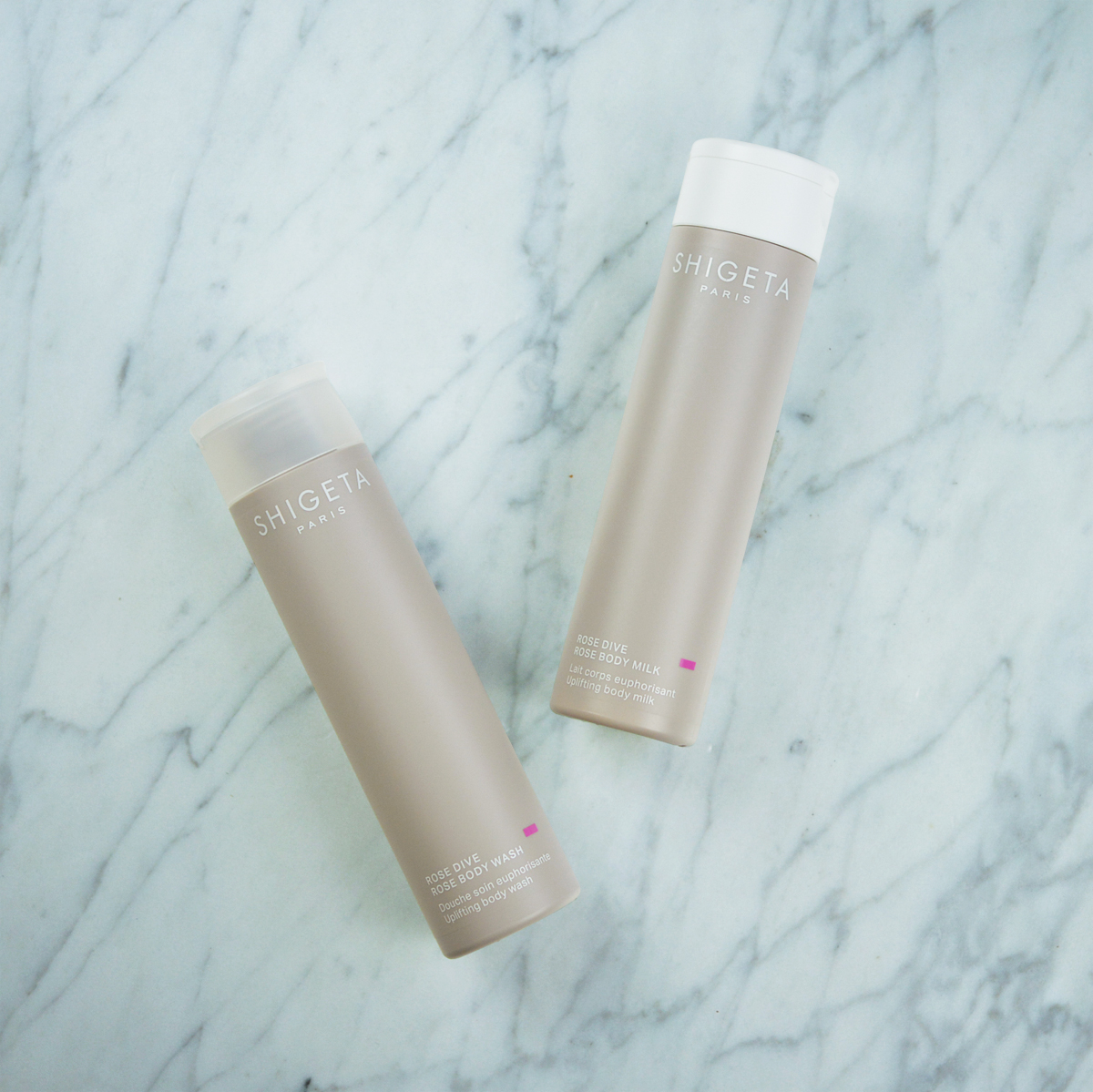 SHIGETA BODY WASH & BODY MILK
---
1. Lund, C. H.; Kuller, J.; Lane, A. T.; Lott, J. W.; Raines, D. A.; Thomas, K. K., Neonatal Skin Care: Evaluation of the AWHONN/NANN Research-Based Practice Project on Knowledge and Skin Care Practices. Journal of Obstetric, Gynecologic & Neonatal Nursing 30 (1), 30-40.