Essential oils and skin beauty
With age, the skin wrinkles and loses its radiance. Essential oils, by stimulating the natural regeneration of the skin, will have an anti-ageing and rebalancing action. In addition, their smell will promote relaxation and well-being, increase self-confidence for a holistic beauty.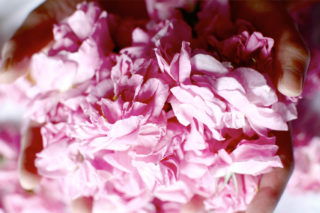 Damascus rose essential oil
Rose essential oil is rich in monoterpenic compounds (geraniol, citronellol), regenerating and firming molecules. It is known to be an essential oil of choice for anti-ageing care due to its action on wrinkles and on the complexion's radiance. Monoterpene compounds will also have an interesting healing and antimicrobial action for mature skin.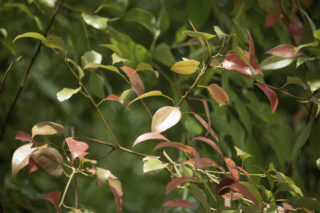 Shiu essential oil
This essential oil is very rich in linalol, a compound known to be a skin regenerator and purifier. Thus, Shiu essential oil is used to fight against skin ageing thanks to its tightening effect, and is also an ally of problem skin.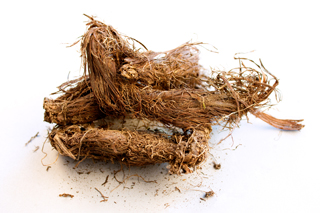 Nard essential oil
It is a precious essential oil obtained from the plant of the same name growing on the heights of the Himalayas. Rich in caralene and alpha-patchoulene, Nard essential oil is invigorating and firming for the skin. It is therefore indicated for anti-ageing use. In addition, these two main molecules are anti-inflammatory.
Synergistic effect of these essential oils
The essential oils of Damascus rose, shiu and nard are particularly interesting to use on mature skin, for anti-aging effectiveness. Rich in regenerating, firming and healing compounds, an action on skin wrinkles is expected. The additional antimicrobial properties of these oils mean that the synergy can also be used to rebalance problem skin.
In addition, the essential oils of rose and shiu, which can be combined with essential oils of lavender and sandalwood, will have positive effects on well-being by promoting and facilitating stress relief and relaxation, thus increasing self-confidence.
The right gestures to maximize the effect of synergy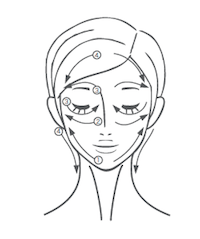 The action of massage during the application of the synergy of essential oils will strengthen their effectiveness. In addition to promoting their penetration into the tissues, massage will firm the skin by stimulating the elastic fibers that guarantee its youth. The massage under the eyes will drain the lymphatic and venous systems of the region to fight against dark circles and bags. The massage will also relax the muscles in order to relax the facial features and thus fight against wrinkles related to stress and tension. Finally, the relaxation provided by the massage combined with deep breathing exercises and the smell of the synergy will open the mind and increase self-confidence.

Discover our products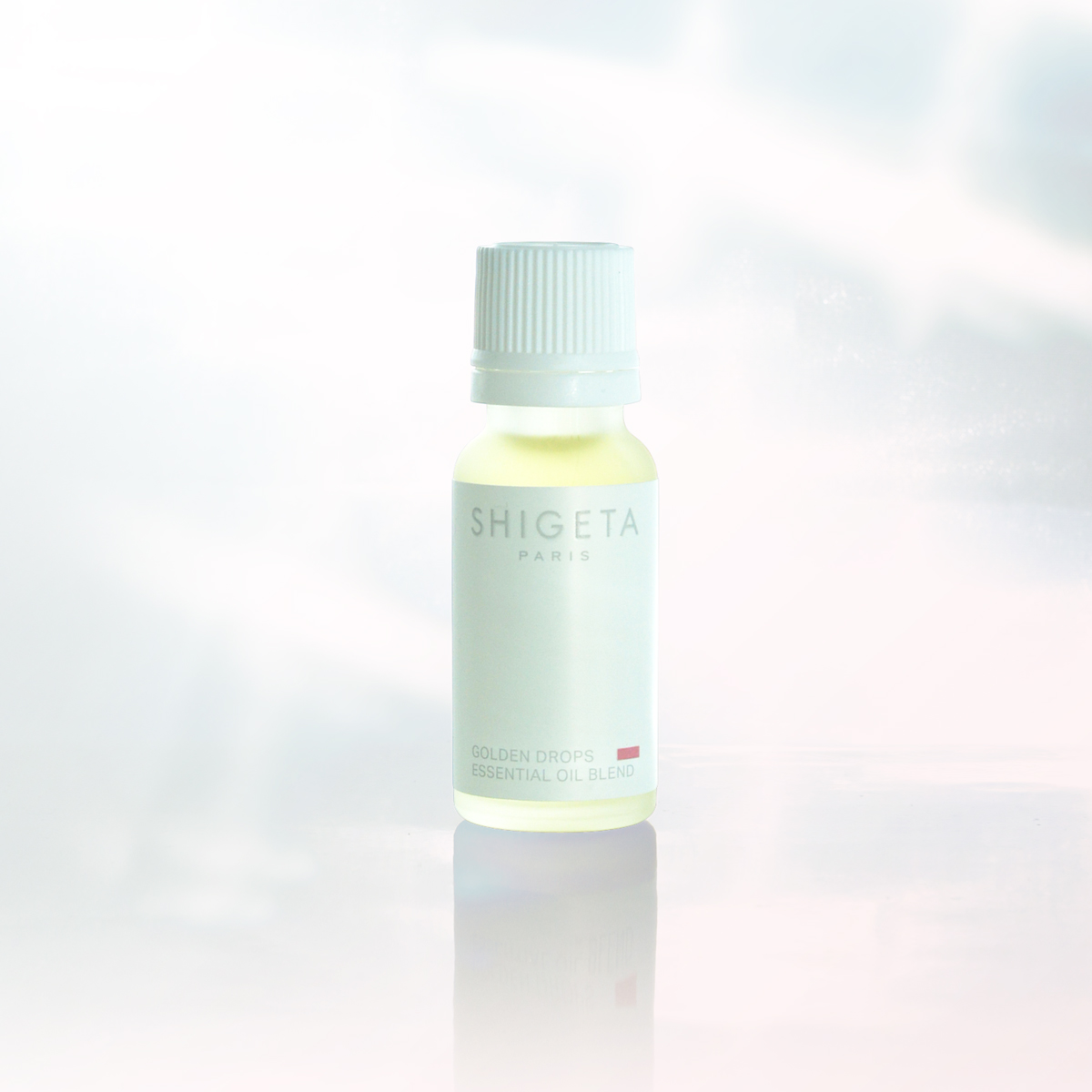 GOLDEN DROPS
---
1. Tisserand, R.; Young, R., 5 – The skin. In Essential Oil Safety (Second Edition), Tisserand, R.; Young, R., Eds. Churchill Livingstone: St. Louis, 2014; pp 69-98.